Please choose your preferred region

Echoport ILO292-II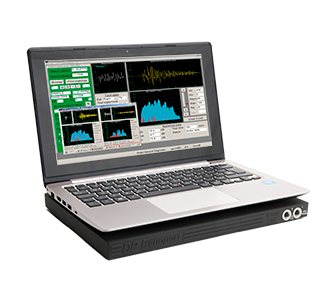 Advanced binaural clinical OAEs with ILOV6 software.
TEOAE, DPOAE, SOAE, DP Growth, bilateral TE and DP plus contralateral suppression.
TEOAE recording

Quickscreen and standard ILO 20ms diagnostic recording
Click stimulus or configurable tone pulse
Configurable stim intensity, in-the-ear calibration
Real-time stimulus and probe fit monitoring
Simultaneous binaural recording
DPOAE recording

High-res DP-Gram up to 8 pts/octave
Programmable L1 and L2 level, frequency ratio, points/oct, frequency range, manual/ automatic/intelligent frequency progression, DP I/O growth rate analysis, dB/dB or scissor optimized stimuli
Simultaneous binaural recording
Advanced functions

Powerful synchronised search to reveal actual and latent spontaneous OAEs
Full spectrum display during DP test shows higher order DPOAEs
Contralateral noise suppression of TEOAE
Analysis tools
Examine/compare feature for DP-DP, TE-DP and TE-TE
Cross correlation, freq analysis with reproducibility and SNR data on single test or between test pairs
Waveform analysis with response subtraction
Detailed TE spectrum analysis (50Hz resolution)
Data handling


Searchable database with printable reports
ILO standard DTA and DPG files
Export data to OZ, Hi*Track, XML, Excel, ASCII
Import data from other V6 or EZ-Screen sites
Integrate multiple sites, testers and machines
Network databases
Echoport ILO292-II
Package
Product code: A31-02-0-0
Order code: 292-USB-II
Echoport ILO292-II supplied with: ILOV6 TE+DP software, 2 x UGD (DPOAE+TEOAE) probe,
1 x UGS (TEOAE) probe, probe test cavity, consumables starter pack including box of probe tips, USB cable, manuals, equipment case.

Otodynamics Ltd
30-38 Beaconsfield Rd
Hatfield, Herts
AL10 8BB, UK
UK Head Office: +44 1707 267540
USA Office: 1 800 659 7776
Fax: +44 1707 262327

sales@otodynamics.com
support@otodynamics.com


Registered in England
Company No: 2289571
VAT No: GB 539 9876 66
FDA Regn: 8021990
Producer Reg No: WEE/BF0358QU